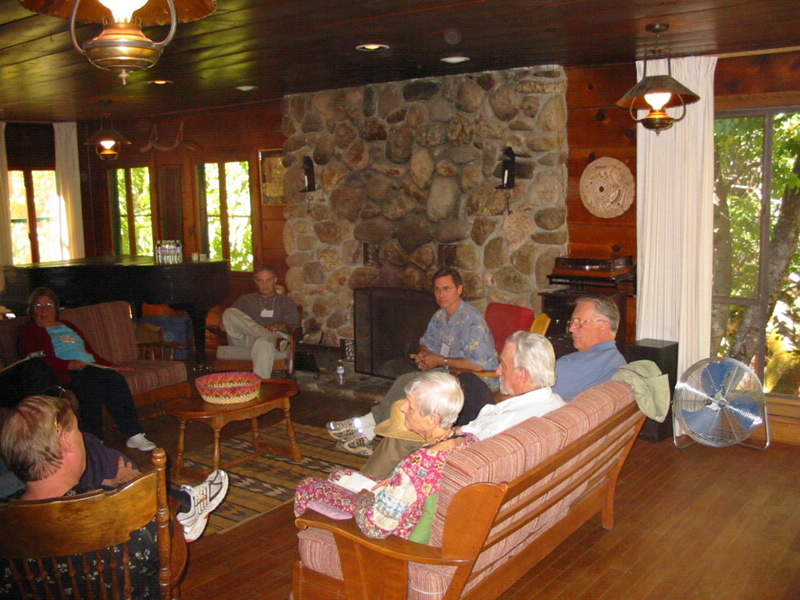 Seminars

We offer retreats and seminars that bring the inner world to light, integrating religious wisdom, spiritual practice and depth psychology.
The Guild for Psychological Studies
also holds many of its seminars at
Four Springs. For dates and information, please see www.guildsf.org
Upcoming Programs:
The Opportunity of a Lifetime:
Another Point of View
March 15-16, 2014
It is a tradition at Four Springs to enter into stories attributed to Jesus with the help of contemporary psychology for the sake of a deeper understanding of ourselves and possibilities that are open to us.
Near the end of a long life, C. G. Jung wrote, "The decisive question for man [or woman] is: Is he related to something infinite or not? That is the telling question of her life. . . If we understand and feel that here in this life we already have a link with the infinite, desires and attitudes change."
In this Saturday and Sunday retreat we will focus on the "Parable of the Sower," a story that appears in the gospels of Matthew, Mark, Luke and Thomas. We will include another saying or two from Jesus, and our own voices. We will throw the story alongside our experiences and longings and attempt to have "ears to hear" the story in a way that shines psychological light on our inner lives.
With help from each other and the story we will seek to discern more of our own interior space, more room in which to hold what life brings, room to respond to life creatively and with less compulsion.

There will be time to reflect, walk, meditate and write. There will also be the beauty of Four Springs, and good food.

The seminar will begin at 11 Saturday morning and conclude by 2 on Sunday afternoon. The cost including overnight lodging and meals from Saturday lunch through Sunday lunch is $175. Lodging Friday night and Saturday breakfast is available for an additional $70 for those who would like to arrive early and spend some quiet time at Four Springs.
Facilitated by Tim Locke, Ph.D., Executive Director. Call (888) 428-5189 to register or for more information, or email info@foursprings.org
A Sampling of Previous Groups and Events
Unitarian Fellowship Retreat
Petaluma Unitarian Universalist Fellowship
Flowing Dragon Swords
Richard Squeri, 707-775-5229, richard.flowingdragonswords@gmail.com
Wilderness Experience, Four-Fold Way Program
Angeles Arrien, Ph.D., 415-331-5050, info@angelesarrien.com
Work Party
Four Springs Seminars, 888 428 5189
Middendorf Breath Weekend
Middendorf Breath Institute, Berkeley, CA (510) 981-1710,
or click here for more information.
Yoga Retreat
Chris Williams, Adeline Yoga Studio, (510)-501-5986
The Enemy Within . . .
Guild for Psychological Studies, (415) 561-2385

New Reformed Order of the Golden Dawn
Family Retreat
The Leader's Retreat
Allied Ronin Leadership Training, (707) 769-0328, Lance Giroux
John Jack Erbaugh Retreat
Hatha Yoga Retreat
Leslie Howard Yoga, 415-823-1699
A Fool's Journey: Equinox Restorative and Retreat
Click here for more information
MBA Leadership Retreat
University of San Francisco
Bay Area Sufi Order
Fall Meditation Retreat